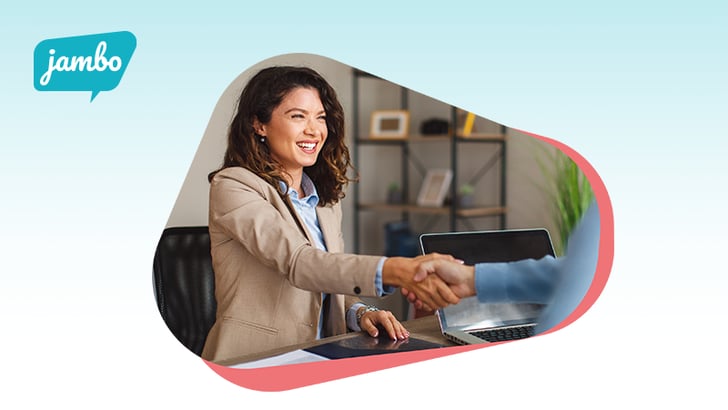 Building and maintaining good stakeholder relationships is essential for your organization's success, but it can be a challenging task to manage.
Keeping stakeholders engaged and informed and staying on top of all the associated information and data associated can be challenging. The good news is that there are strategies you can use to simplify this process.
In this blog post, we have compiled five tips that you can implement to simplify stakeholder engagement and the management of your stakeholder relationships. Following these tips can help you build stronger connections with your stakeholders.
1. Be proactive with stakeholder engagement planning
Planning to reach out to your stakeholders as early as possible is key to successful stakeholder relationship management. A proactive approach to stakeholder engagement is crucial for building trust and loyalty with your stakeholders.
Start by identifying your stakeholders and their needs and interests. Once you have a clear understanding of your stakeholders, you can create a stakeholder engagement plan that outlines your engagement goals, communication channels, and the frequency of communication.
If you need helping mapping out your stakeholders, use our free stakeholder mapping template!
2. Communicate with stakeholders regularly
To further elaborate on the point above. Try to ensure your stakeholder engagement plan includes establishing a regular communication cadence.
This can involve setting up regular check-ins, sending regular newsletters or updates, or even holding planned events or webinars. On top of this, you should always plan to communicate with stakeholders about any new developments, changes in policies or procedures, or other important information (before they hear it from another source!).
It's important to ensure that your messaging is clear, concise, and relevant to your stakeholders' interests and needs. Messaging should also be consistent from all employees across your organization.
By communicating regularly, you can build trust and credibility with your stakeholders, demonstrate your commitment to developing a relationship with them, while also achieving your goal of keeping them engaged and informed.
If you need help with emailing your stakeholders, check out our free email templates!
3. Track everything
You need to have a complete view of all your stakeholders' interactions with your organization.
Tracking everything from your engagement history with them to their communication preferences is important. You can use this information to personalize your communication and engage with them more effectively and build trusting stakeholder relationships.
By tracking everything, you can gain a better understanding of each stakeholder, including their needs, interests, and behavior patterns.
Additionally, tracking all your stakeholder information will help you further down the line when it comes to fulling promises or commitments or when reporting on project progress to decision makers or regulatory bodies.
Whichever tool you choose to use for tracking your stakeholder information, make sure it's easy to use and can be integrated with your other engagement efforts. Some organizations choose to use spreadsheets such as Google Sheets or Excel but find there are many limitations. Many stakeholder engagement professionals are making the switch to stakeholder engagement software, like Jambo, as it's made specifically for managing stakeholder engagement and consultation.
4. Communicate and collaborate with your team
Stakeholder relationship management is a team effort, and it's crucial to communication and collaboration with your team proficiently.
Collaborating with your team also means ensuring that everyone involved in stakeholder engagement and maintaining stakeholder relationships is working towards the same thing. This requires clear and consistent communication of goals and objectives, as well as regular team check-ins to monitor progress and adjust strategies as needed.
To facilitate better communication and collaboration, you can use a variety of tools, such as specialized stakeholder engagement software, instant messaging platforms, and regular meetings. These tools can help you stay organized, share information quickly and easily, and ensure that everyone is on the same page.
5. Continuously learn and adapt
Effective stakeholder relationship management requires ongoing learning and adaptation. It is important to remember that not all stakeholder groups and communities will be the same or react in the same way to your engagement plan. Review your data to show what is working and what isn't and use it to refine your engagement strategy if needed.
In addition, it's important to be open to feedback and suggestions from your stakeholders. This may involve conducting surveys, focus groups, or other types of research to better understand stakeholder needs and preferences. You should also use this feedback to adjust your engagement strategy if needed.
Keep in mind that it's acceptable to make changes to your strategies if they're not yielding the desired results. It's more important to demonstrate to your stakeholders that you value their input and are receptive to their feedback than to persist in communicating or engaging with them in a manner that isn't resonating well.
If you're looking for new ways to refresh your stakeholder engagement strategy, check out our blog where we share tips on making your stakeholder engagement more meaningful.
Pro Tip: Monitor industry trends and best practices and be willing to try new tactics and approaches. Sign up for our monthly newsletter where we share trending stakeholder engagement practices, helpful blogs, and free downloads!
Ok, so by now we know that stakeholder relationship management is crucial for your organization's success, and by being proactive, communicating with stakeholders regularly, tracking all stakeholder information, collaborating with your team, and continuously learning, you can make your entire stakeholder relationship management process easier and more effective.
Remember, investing time and effort in building strong relationships with your stakeholders will pay dividends in the long run. For additional tips on stakeholder relationship management, check out our free guide!