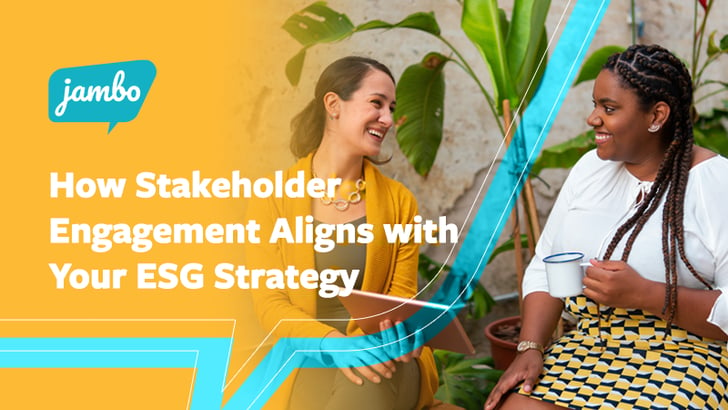 What is ESG?
ESG stands for Environmental, Social and Governance (ESG) and these three factors are used to measure an organization's sustainability, responsibility, and ethical practices—it's an important movement that is unfolding worldwide.
What kind of benefits can an ESG strategy provide?
Among many benefits, an ESG strategy can:
Help strengthen key stakeholder relationships (these stakeholders can be investors, employees, governments, regulators, communities, project affected persons, etc.)
Attract passionate team members who want to help you do meaningful work
Create advocates for your organization
Help establish a shared value between your organization and your stakeholders
Lower ESG related risks
Protect your long-term investment value (Check out Dimson, Karakaş and Li's (2015) paper on Active Ownership available to download and read here)
Create capital incentives
Stakeholder Engagement in ESG
Stakeholders should help to guide your sustainability and ESG focus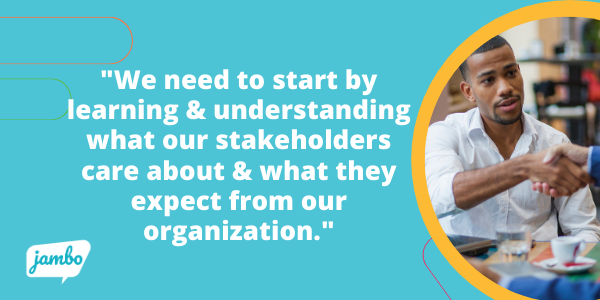 While we certainly need to work to meet regulations and global expectations (e.g., the UN Sustainable Development Goals), we also need to start by learning and understanding what our stakeholders care about and what they expect from our organization.
Starting with a stakeholder engagement plan, you can conduct a stakeholder analysis with a stakeholder mapping exercise to ensure you are correctly identifying and prioritizing the stakeholders you will be working with on your ESG strategy.
Need a stakeholder engagement refresher? Check out our blog here!
Aligning Values
For a value-driven ESG strategy, companies should consider starting out by learning what ESG initiatives could best align their business with their stakeholder's values and then prioritize these within their strategy accordingly.
This initial planning will help ensure you and your team are on the same page, using the same messaging, and aligned with the same goals for more consistent, transparent, and effective communication. Once you have this information identified, you can begin engaging with your stakeholders with tactics that make sense for your organization (e.g. face-to-face communication, feedback sessions, surveys etc.).
Engage, learn, and listen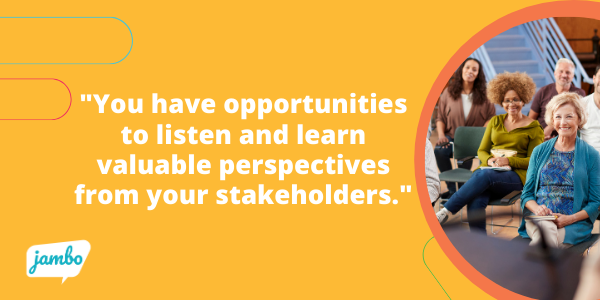 As you are communicating and engaging with your stakeholders about your project, your business, your values and your commitments, you have opportunities to listen and learn valuable perspectives from your stakeholders. This type of engagement helps builds stakeholder trust in your organization, which is vital to your organization's success.
Remember, part of being a responsible organization includes listening to your stakeholders' opinions because they are "experts in their own lives," with different knowledge and understanding that can help you fill in gaps and build a stronger strategy—We need to learn what's important to stakeholders and what could affect our organization through means like conducting a materiality assessment.
For more considerations around the materiality assessment process, check out the KPMG report here.
Stakeholder Relationship Management (SRM) software is a valuable tool in this process. It offers a centralized space to streamline all your stakeholder management efforts, ensuring you stay organized with all your stakeholder communications, issues and commitments, while allowing you to create focused reports to share your progress.
Build an effective, long-term strategy from the start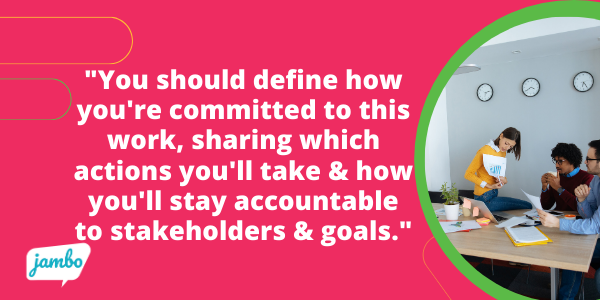 Once you've conducted your materiality assessment (considering future trends, stakeholder values, issues etc.) and better understand what your stakeholder's perspectives are, you can continue building your ESG strategy.
Within your strategy, you should clearly define how you're committed to this work, sharing which actions you will be taking and how you'll stay accountable to your stakeholders and your goals.
Having this strategy in place from the start is essential because it's not just your stakeholder relationships and reputation on the line but also other consequences. Some regulations around ESG place strict expectations upon companies with some risky repercussions, including fines and even a lack of market access.
To meet these regulations and expectations, you need a clear and actionable plan, and you need to record your data correctly, making sure your records are transparent and shareable—it's not good enough to say you're doing this work; you must be able to prove it.
See an example of how Samsonite used stakeholder engagement for their ESG strategy.
Build your ESG commitment into your core values with key messages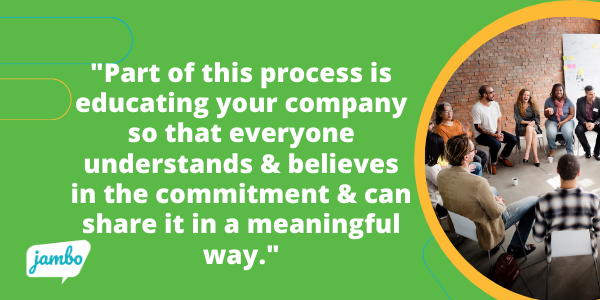 It's common for organizations to start doing the work around ESG to keep people happy; when this happens, they often aren't internalizing this commitment into a core business value gaining true internal and external buy-in. Remember, part of the ESG process is a commitment to educating your entire company so that everyone understands and believes in the commitment and can share it in a meaningful way. Everyone from the CEO to your interns should believe in your ESG commitment!
Part of doing this successfully is by integrating your key messages into everything you do. Start meetings by referencing your key ESG messages, add your commitment and key messages to your website, brand documents, social media, etc. Everyone should understand them and be bought into them.
Share what you've done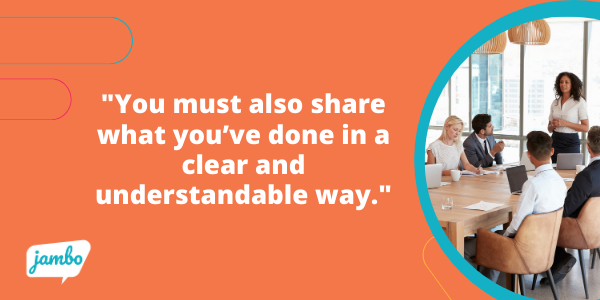 Beyond making the plan, gaining buy-in and taking action to implement your ESG commitment, you must also share what you've done clearly and understandably.
Stakeholder Relationship Management (SRM) software can help you to do this through robust reporting features that you can use to create detailed reports that show your engagement efforts. These reports have many uses. You could use them to compile regulatory reports, share with management and decision-makers to help with buy-in, or use them alongside financial reports within your annual ESG and Corporate Social Responsibility (CSR) reports to show transparency and openness with your stakeholders.
SRM software can help your organization align stakeholder engagement within your ESG strategy by:
Increasing accountability, helping to ensure better results by being transparent and honest about your goals, challenges, and actions
Building stakeholder buy-in with reports that show how your engagement process was (and is being) carried out
Increasing trust by allowing you to share how the feedback you collected has been implemented and how you addressed feedback that wasn't included
Next Steps
If you are thinking of streamlining your ESG engagement efforts with software, book a 15-minute discovery call with a Jambo expert!