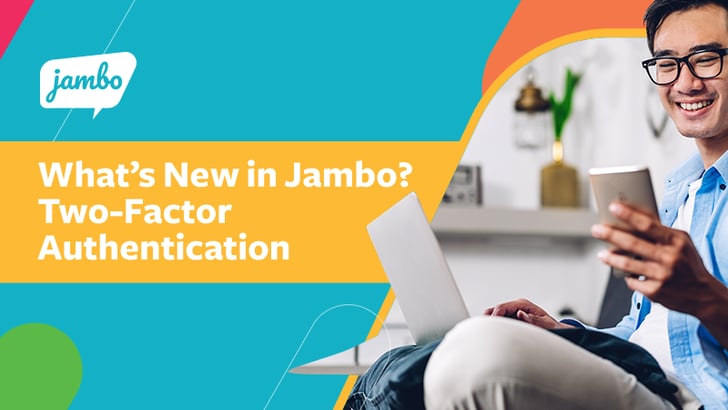 Enhanced Stakeholder Relationship Management (SRM) Software Security to Keep You and Your Stakeholder's Information Safe
We've been busy these past months, launching new features like our Campaigns Module and prepping for other feature launches coming soon!
Today, we want to highlight an improved security feature recently added: Two-Factor Authentication (2FA).
What is 2FA?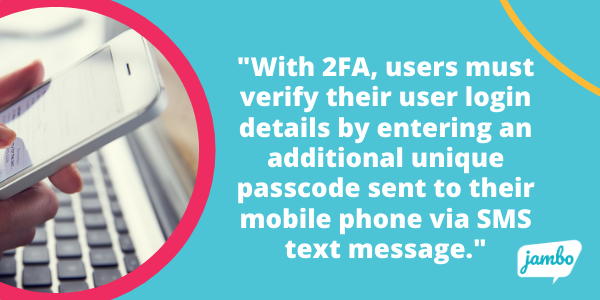 2FA is an extra layer of security that helps keep your data safe beyond your regular user login credentials (also known as 2-Factor Authentication or Two-Step Verification).
With 2FA, users must verify their user login details by entering an additional unique passcode sent to their mobile phone via SMS text message. This enhanced security feature acts as an extra barrier to entry, making it significantly harder for an unauthorized person to gain access to an account, helping ensure that sensitive stakeholder data is always well protected.
This means that without your username and password as well as access to your mobile device, an unauthorized person cannot access your account.
Why is this Important for Effective Stakeholder Relationship Management?
Managing stakeholder information often means storing potentially sensitive contact information, conversations, issues or commitments. As the keeper of this confidential data, it's important to keep it well protected to lower risks and maintain crucial stakeholder trust. Data security is a stakeholder relationship management best practice!
How Does This Improve Stakeholder Engagement and Consultation Efforts?
Your stakeholders expect transparency from you through proper engagement, honest information, and knowing you're protecting the data they've shared with you, such as contact details, comments, or other important relationship information (learn why owning your stakeholder data is so important in this blog).
When protecting your stakeholder data, you want an additional barrier, beyond a username and password, to help block intruders. While usernames and passwords were once considered standard procedure for keeping your online accounts secure, today, two-factor authentication is becoming more common. As our 2FA requires physical access to the account owners' mobile phone, this substantially lowers unauthorized access.
How to Turn on 2FA in Jambo
If you would like to enable 2FA on your Jambo account, please talk with your internal account administrator.

Your account administrator can request 2FA enablement by:

It's quick to set-up, and it's free, but as an opt-in feature, you'll need to request it for it to be enabled.

Next Steps (If you Don't Already Have a Jambo Account)
To learn more about our newest features and to see our Stakeholder Relationship Management software (SRM) in action, book a 15-minute discovery call with a Jambo expert!